Overview
We help startups, firms and other business ventures establish base, rise and expand to maturity. The scope of our engagement can be crafted to suit your specific needs. Our services in areas including finance, accounting and consulting have been recognized for accuracy and professionalism across all phases.
GMG Advisors Pvt Ltd launched its operations in 1992 as a top chartered accountant firm with specializations in areas including assurance, taxation and start up consultancy services in Bangalore. Thanks to the persistent support and affection from our esteemed clients, we have only grown to become bigger and better.
Over the last two decades, we have proved our technical expertise and competence in each of the projects we took up. Whether it's about conducting set up functions, assisting the development of a new business setup or corporate enterprise, facilitating business structure applications or establishing an financial and accounting system, our result-oriented solutions have provided clients with complete satisfaction and peace of mind – and led to genuine, long-term relationships.
Think of us as a reliable partner, not a service provider.
Unlike many other companies, we don't conform to the one-size-fits-all standardization. We have an in-depth understanding of how one business format differs from another and that's the reason we always focus on specific client needs and deliver fully customized solutions. And definitely the credit for our success goes to our expert team of financial advisers, accounting experts and auditors. We recruit, train, motivate and retain some of the finest talents who ceaselessly bring top-notch quality in their work and create happy clients.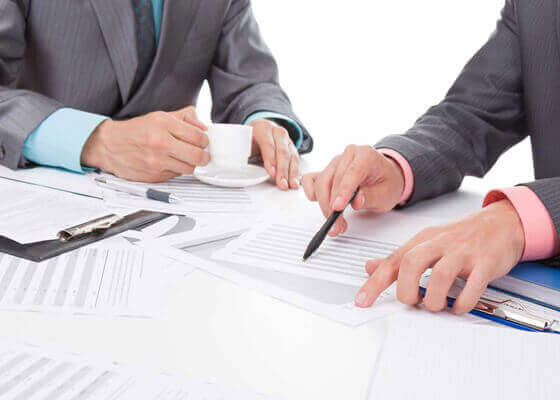 Values
We strongly believe in sharing our knowledge, experience and expertise with our clients. These values are inherent in our approach to each specific project that we manage and accomplish.
Integrity
We always keep our clients' interests above everything else. By embracing transparent processes and abiding by the highest ethical and professional standards, we ensure client confidentiality and our credibility as a dependable partner for your firm. When collaborating with clients, we remain absolutely independent to deliver unbiased opinions.
Passion
We have a deep passion for helping our clients succeed in their endeavours. Our utmost dedication, commitment and focus on delivery and execution enable us to delight clients, over and over again.
Mission
Our aim is to enter India's Top 10 Consulting Firms list by 2020.
Our Client Says
Testimonials
Satisfied clients are a source of pure joy

Your insights and expertise have taken us by surprise. Whether I talk about establishing our startups books and records, offering accounting guidance or streamlining our report process, I am impressed with the way you dealt with each of these. I wish to make your company our long-term partner.

Mr. Vijay Parmar

CFO, ADG Group of Companies

Satisfied clients are a source of pure joy

Thank you so much for helping us develop a robust system of internal controls and accounting policies. Now, we are able to focus on our main goal – introducing our innovation to the marketplace.

Mr. Lalit Basu

MD, Skyline Associates

Satisfied clients are a source of pure joy

Two things I like the most about your company are the most current advice and the interdisciplinary approach your team adopts. You guys truly understand what a client exactly needs and then execute and deliver in a way which surpasses expectations. I'll happily recommend GMG Advisors to anyone.

Meenu Sehgal

Access Capital Inc.